Bringing this book into the world has been a labor of love – I suppose like most things worth pursuing. I wrote it quite quickly and rather effortlessly in the Summer of 2019. Those who know me well, know that the words tend to flow out of me when the time is ripe. It was light and easy, long sessions at coffee shops, pure enjoyment of storytelling and meaning-making.
As I prepared to take the next steps in publishing in early 2020 – well – we all know what happened that March as the world stopped. In tandem (you'll read more about this in the book), my journey with IVF and bringing Emilia into the world began. So the book took a backseat as we all desperately tried to find our bearings.
I dusted off the manuscript again last year when the nudge of sharing the book's messages with a broader audience got louder and louder. It was a humbling experience: I re-read the manuscript from start to finish in one sitting, took a big sigh infused with disappointment, and said out loud to myself: "It's irrelevant". So much had changed – the world was bruised and beaten, I had become a mother, my work had completely transformed. None of it seemed worth sharing.
And so I began again.
---
With the right partners and a blazing fire of conviction in my heart to serve more people in my lifetime, I am so proud to share this labor of love with you and the world next week, on Tuesday, October 17th, 2023.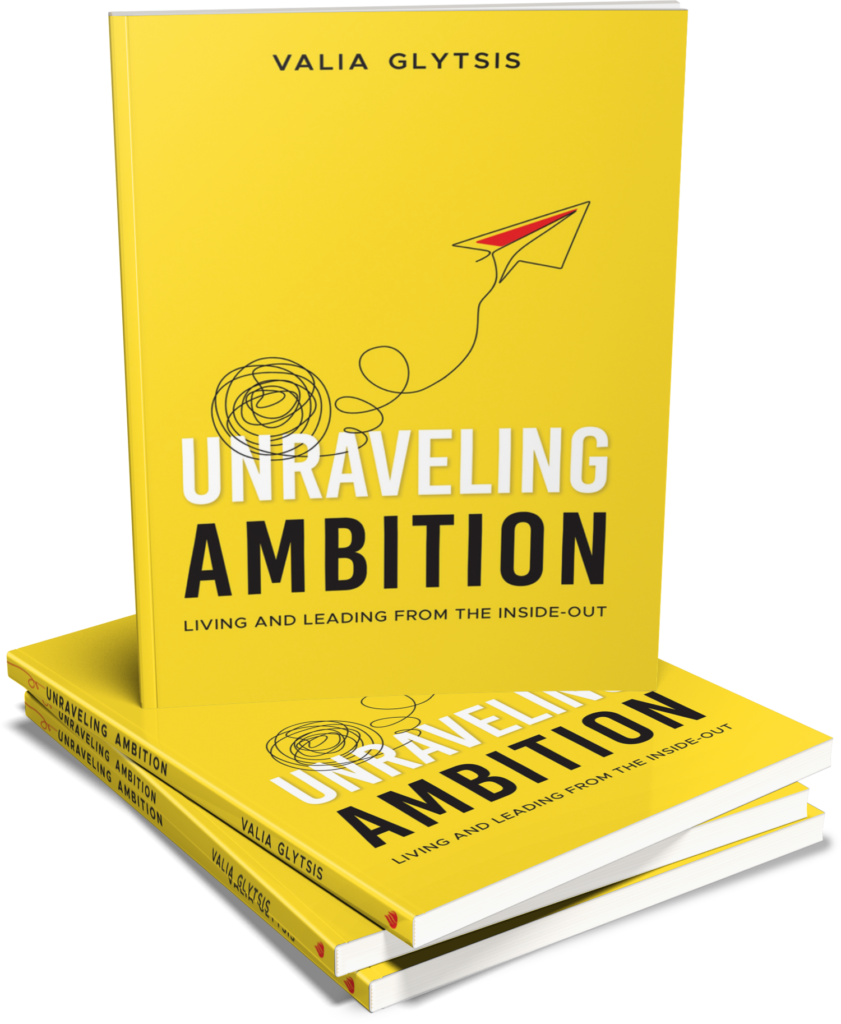 This book matters to me. I believe it matters to the times that we're living in. And I trust it will matter to you. Unraveling Ambition will take you on a journey of living from the inside-out. You'll explore the inner workings of your inherited ambition to better understand (and perhaps reclaim) what matters most to you in this life. The book will reveal practical leadership insights, universally relatable first-generation stories (think My Big Fat Greek Wedding for ambition), and some deep existential musings on what lives beyond our ambition.
We'll have much more content on the book and lessons on leadership in the days and weeks to come. Thank you for your support in getting this important work of inside-out leadership into a world that desperately needs it right now!
Read More