I TEACH PEOPLE HOW TO LEAP FROM FEAR TO FREEDOM.
The road from fear to freedom requires fierce courage and an insatiable belief in what's possible – because there is no turning back once the work begins. It requires a fire within, a willingness to let go of the habits that keep us safe and small, and a relentless commitment to living a full, rich life. This is why I work with the 1% – those leaders and organizations who are ready to explore both the tough questions and the unknown depths of the answers.
INSPIRE | IGNITE | AWAKEN
I believe the purpose of our lives is self-actualization. To become all of who we are – without fear, apology,  or regret. I have made it my life's work to catalyze people, teams, and organizations who are ready for this experience of untethered freedom. This state of personal leadership unlocks all that we crave in business and beyond – collaboration, communication, creativity, contribution, and of course, unprecedented results. 
I am a leadership development professional and entrepreneur who serves clients through various teaching modalities – speaker, trainer, author, coach, and facilitator.
I invite you to walk this road from fear to freedom. The choice is yours.
Do you stay small and ordinary or do you take the leap of faith into the unknown and extraordinary?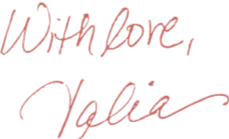 Looking straight into your fear is the only way to truly experience the freedom of what matters most to you in the world.